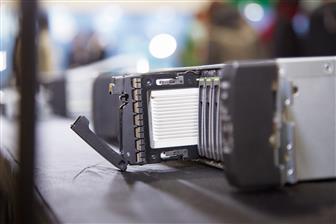 Some of Taiwan's networking device and server makes are expected to see their sales stablize starting the second quarter of 2019 after their earnings were weighed down in the first quarter by increased costs for relocating production lines from China back to Taiwan or to Southeast Asia, according to industry sources.
Networking device suppliers, including Accton Technology, Wistron NeWeb, Arcadyan Technology, Sercomm and Gentek Technology, all have been implementing the capacity relocations since 2018 to sidestep the double impacts of rising material costs and the escalating US-China trade dispute, said the sources.
Accton, which previously had 35% of its capacity support shipments from China to the US, has spent NT$2 billion (US$63.6 million) expanding its capacity in Taiwan, aiming at increasing its production lines to eight from three previously, according to company sources.
The added capacity is expected to come online in the second quarter and will result in a 1.7-fold increase in its total production value, said the sources, adding that the initial expansion in Taiwan will be sufficient to cover the 35% capacity support originally from China, with the total capacity to be further expanded in 2020.
Sercomm has been ramping up its capacity in Taiwan and other areas outside China. The combined capacity from these areas will reach 40% of its total output in the second quarter, as the ratio of China's capacity will be lowered to 60%, according to company president James Wang.
Wistron NeWeb said it is expanding the production lines at its existing plant in Hsinchu and will build a new plant in Tainan Science Park for a total of NT$2.696 billion. It has also rented a factory in Vietnam to further ramp up its output.
With some new production lines to come online starting the second quarter, the company's gross margin will return to stable levels in the third quarter along with the increasing capacity, Wistron NeWeb said, adding that the added capacity will meet its needs for the next 2-3 years.
Gemtek and Arcadyan have also built new capacities in Vietnam. Gemtek said it has kicked off small-volume production at its plant in Vietnam with plans to roll out new products from the third quarter.
Meanwhile, notebook and server maker Quanta Computer has decided to spend NT$4.28 billion building new capacity in Taiwan in response to demands from clients.
Server maker Inventec has already moved four of its SMT lines in China back to Taiwan, which account for 20-25% of its server production capacity. Inventec Appliance, a subsidiary of Inventec, is planning to relocate some its production lines from China to Malaysia and Taiwan.
Wiwynn is currently shipping up to 98% of server products, including those to the US, from its plant in Mexico, and therefore, the company is nearly immune to rising tariffs on Chinese imports to the US market. The firm's net earnings for the first quarter of 2019 grew 13.7% on year NT$1.194 billion.
["source=digitimes"]